Today's patient is my son's MDD G4, dual 1 GHz running 10.5.8. Hard drive size is 40 GB. Since I can't find Java 6 to allow us to run the game Minecraft, I have decided to jump into the world of Linux with Ubuntu 12.04, which is on a CD and ready to load. To do that I need to partition the hard drive and that's where the problem is. Here is a screen grab of the error message I get: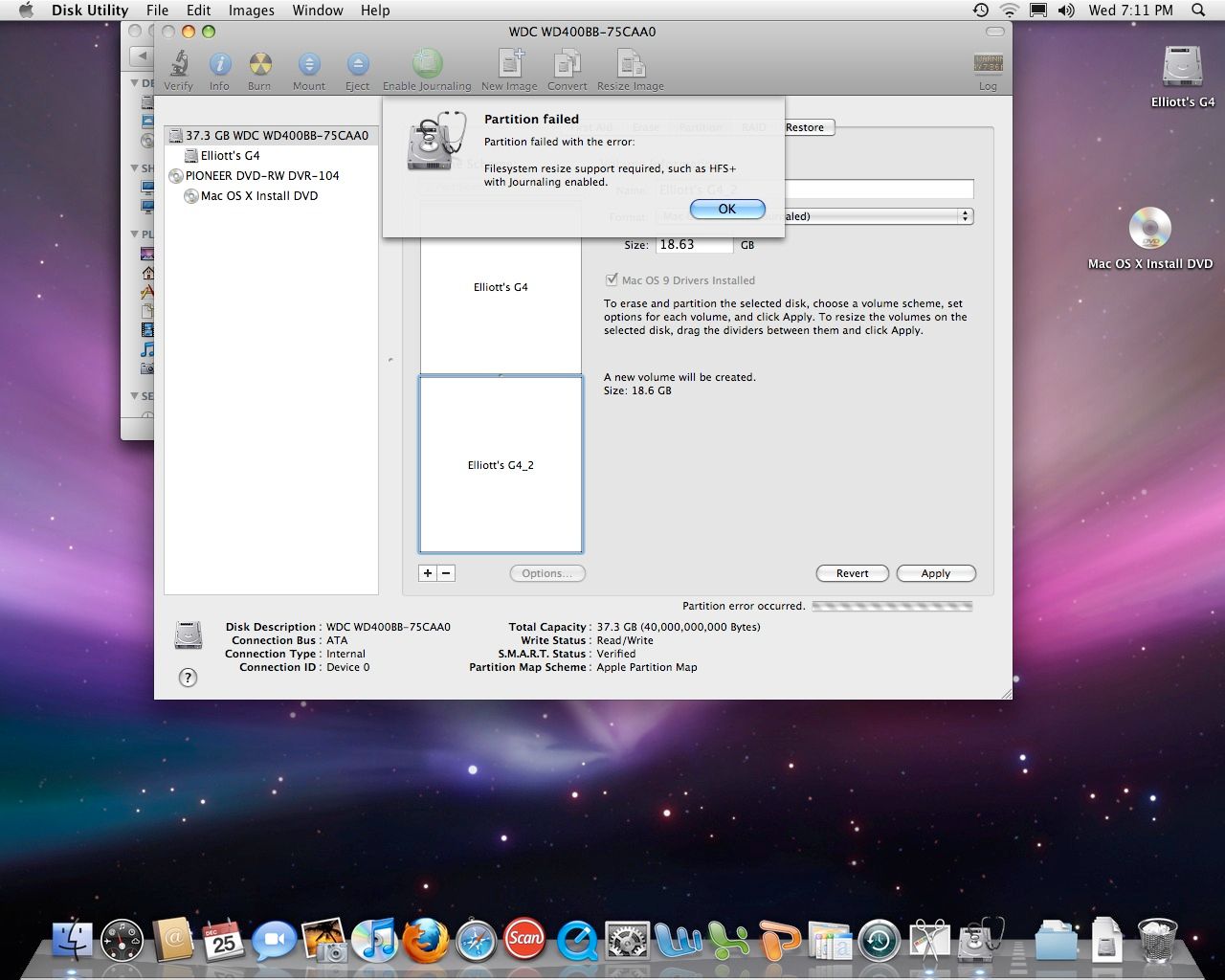 "Filesystem resize support required, such as HFS+ with Journaling enabled"
In my administrators account, I click the "+" button and get two partitions as shown. "A new volume will be created" and the OSX volume will not be erased. The only option I get for format is "Mac OS Extended (Journaled). I hit "Apply" and almost immediately get that error message. I have tried resizing the new partition and also renaming it but still get the error. I even tried doing this after booting off of the system disc but still get the error message.
I could boot off of the system disc, erase the drive and reformat with two partitions but don't want to reload the OS and all the updates, etc. I did do a Time Machine backup but don't know how or if that will restore the OSX system to what was on their before but on 1/2 of the disc (1/2 would still be plenty of room for the install of Leopard that is on here). How Time Machine works is a bit of a mystery.
I could also get a second hard drive but don't know how to set up the jumpers to allow for option booting.
Best and easiest would be to partition in place as I am trying to do- does anybody know how to get around this error message?
Thanks-
Val