I'm desperately looking for a good slip case for my iPod. Also, I need a carry case for my iPhone. The price should be $100 or less, but can go higher for a really good case.
While we are at it, does anyone know of a good case solution for a MacBook Air? My non-existent new laptop is starting to get scratches on the bottom, just like my invisible MacBook Pro. How about a few good protective cases. Links, please.
This is a honey pot thread to catch "members with recommendations" - you know the robotic type. One to three post wonders - they show up with deals for us all, along with poor spelling. There have been too many of them recently.
In a week or two, after a bunch have stopped by, I'll clean them out. A little quick work with the banhammer, and we'll all get fewer offers. Don't reply, unless you want to lead them on with more key words.
I've heard that Belkin is good, Case Logic too. But there must be better cases out there. Credit card ready. Banhammer too. Please, post some links.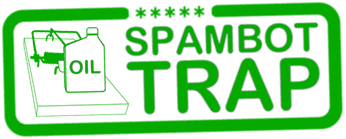 ( Last edited by reader50; Mar 18, 2008 at
02:57 AM
. )