I've set up a workflow that enables me paste some links into an input box in an application (Speed Download), and it works fine. Because some of the links need editing occasionally, I've inserted a "Ask for Confirmation" action - which also works fine. But when I hit yes to this confirmation, it takes me back to Speed Download where I need to manually hit the "return" key in order to start the download (or by clicking the option 'Add' - see image below). I can't find the right action in Automator, and my knowledge of Applescript is limited, in order to have this done automatically. Any ideas?
In short: how to insert the keystroke "return"?
My second question is: the process could be even more refined if it automatically copied the text to the clipboard whenever I run the workflow. I tried the action "Copy to Clipboard" but it throws up the error, despite the text being selected, "the action "Copy to Clipboard" was not supplied with the required data." Could this be because, even though the text is selected, I am not "in" Safari whenever it is trying to process? I'm in Automator hitting "Run" instead.
Here's the code so far, which all works fine. If there's any way it can be refined do let me know :-)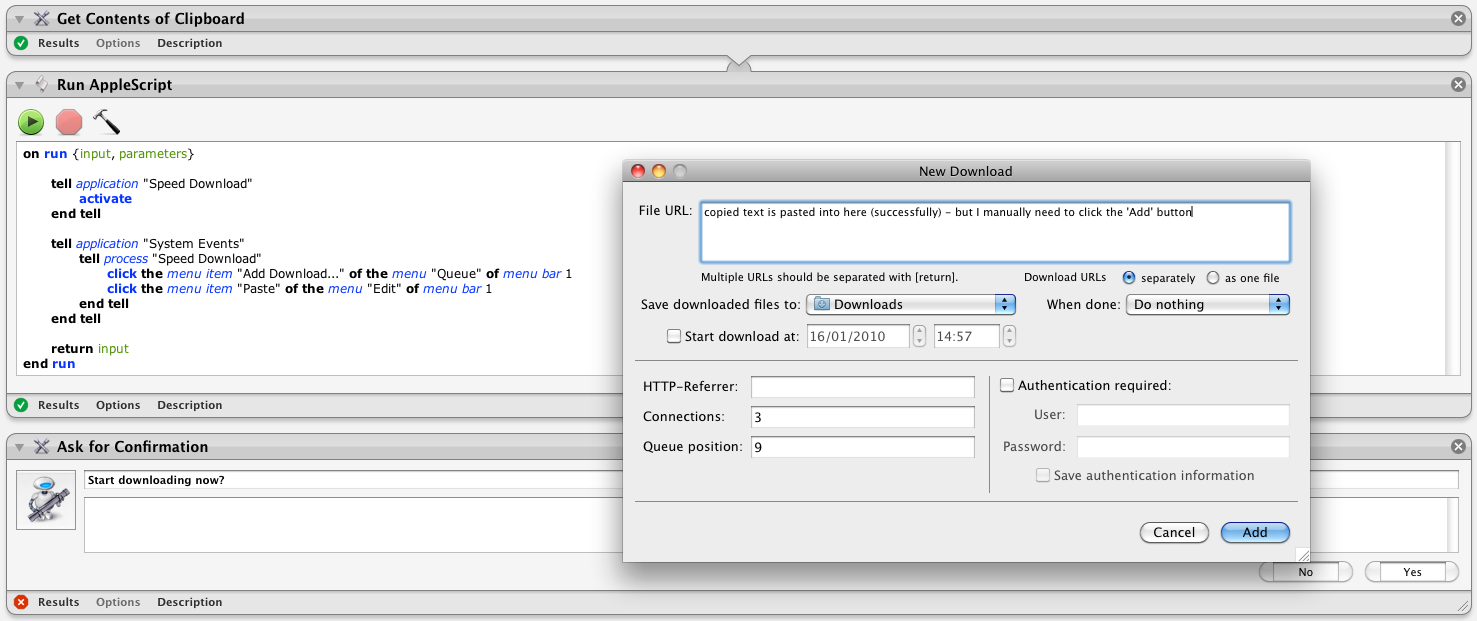 Thanks