I picked up an electronic drum set off of Craigslist yesterday and it has a USB port to allow it to communicate with a computer. It works great except that a couple of the drum pads don't line up in Garageband - the high hat plays as a crash, the crash plays as a tom, the ride doesn't work, the toms are backwards, etc.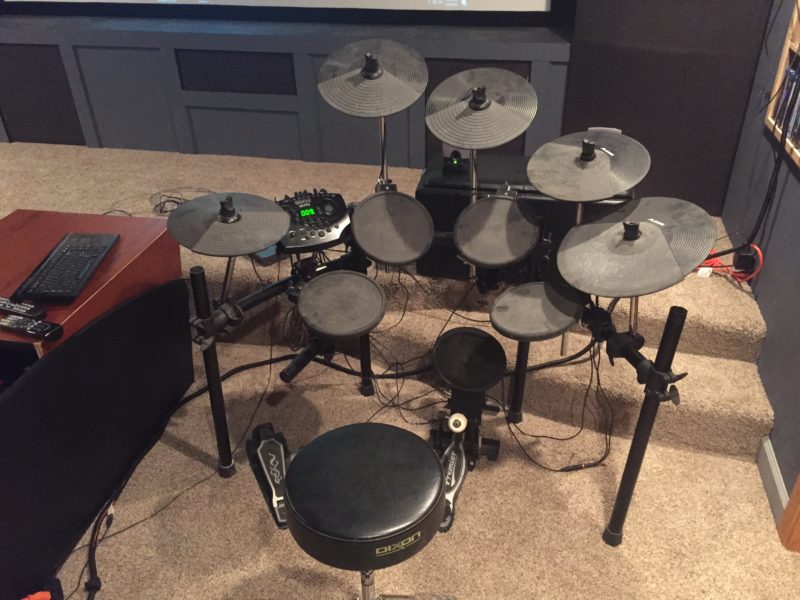 I found a possible solution in MIDIPipe.
This brilliant explanation
goes over exactly how to resolve my problem.
The issue? MIDIPipe is apparently no longer supported in the latest version of GarageBand and OS X. Audio/MIDI setup doesn't recognize it as a valid MIDI source, and neither does Garageband.
Considering that I'm a cheapass and this drum set was stupid cheap and will only ever be used for dicking around, I'm looking for a solution that costs as few dollars as possible. I've seen some people suggest that just buying Logic Pro X will allow me to manually map everything, but that's $200. I'm assuming the guy offering it for $25 on eBay isn't valid.
I suppose some kind of MIDI interface would allow similar reconfiguration?
Worst case I can just drag out the old MDD Powermac G4 and run old Garageband.
Any other thoughts or suggestions?